New Collection


The Grape Harvest Season 2022


Grape harvesting in late August and September is one of the Greek countryside's oldest and most beloved traditions. Family, neighbors, and friends all gather to harvest the precious bunches of green and purple pearls that will be pressed to make wine.
It is a ritual that has been repeated in this period since time immemorial in Greece.
Like every ritual which has survived for so long, grape harvesting for winemaking has customs accompanying it that have been passed from one generation to the next. In the past, the grape harvest was seen as an important annual celebration, even taking on a religious aspect. It was by no means just another agricultural task.
Since autumn weather is unpredictable in Greece, and all the chores in the vineyards must be completed fairly quickly before September's sudden rainstorms—which could ruin that year's grapes—Greeks have grown accustomed to helping one another during the harvest.
Queen of the Vineyard
My whole collection is available for purchase via OpenSea & Crypto.com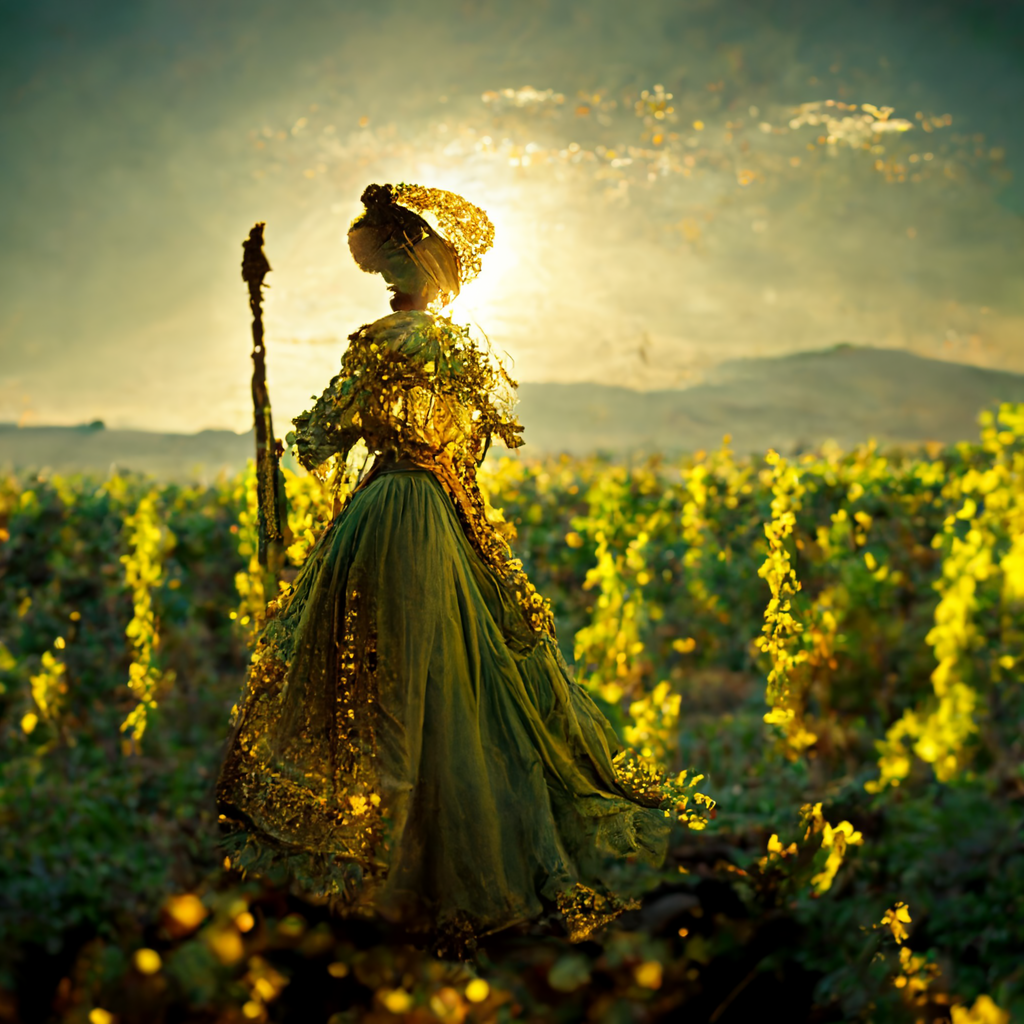 Bridal Art in the Vineyards
All my artworks are the result of digital painting and thematic photography, using artificial intelligence.
They are available in canvas and photo prints in various sizes. Please contact me for any requests.