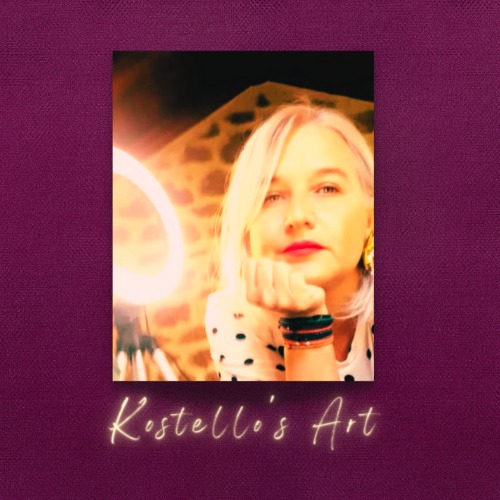 I'm Eirini Kostelidou, a Greek Artist, living in Naoussa City, Central Macedonia.

I am proudly self-taught, having discovered my love of painting in my childhood.

A few years ago, I left my current job to follow and invest in my passion, so as to have the freedom to follow my colorful brain.

Colors always dominate my thoughts and my artworks, certainly express optimism, serenity, and positive vibes through the explosive combination of bright colors.

My mission toward people is to activate and trigger the brain cells to perceive life from the beautiful side.

My dream is to do as many things as possible throughout various art forms, using and inspired by colors in order to heal the "most wounded souls".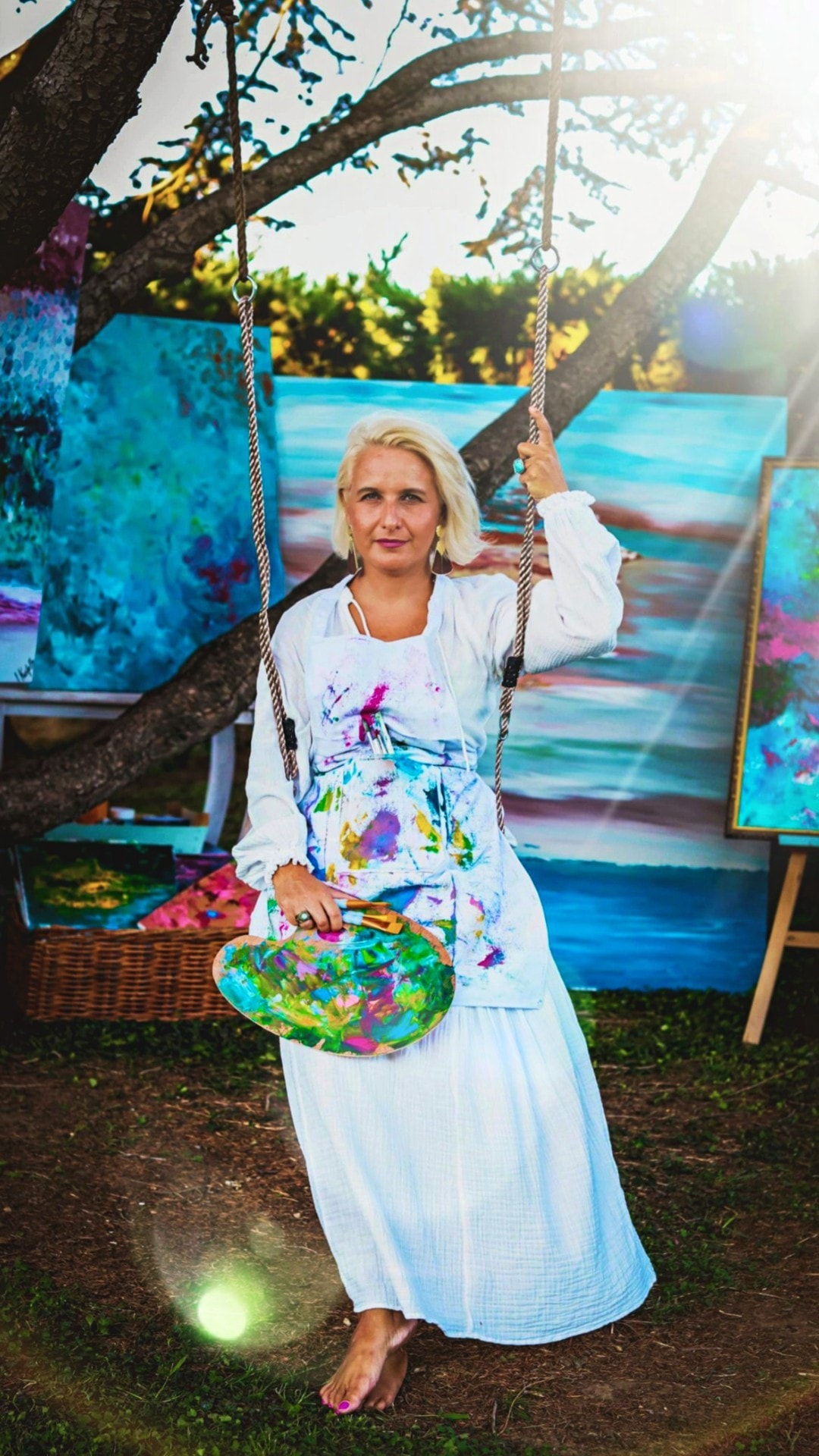 I create each work with no preconceived outcome, working primarily with fluid acrylics and other mediums.

My style allows the viewer to experience the artwork through color combinations and other techniques.

I try to develop my own style and new approaches to give my work a unique quality.

My involvement with digital marketing brought art one step further by creating Digital Art and NFT Artworks. An excellent way of combining contemporary and classical canvas art in the new digital age.

What inspires me are nature, history, and colors.